Biography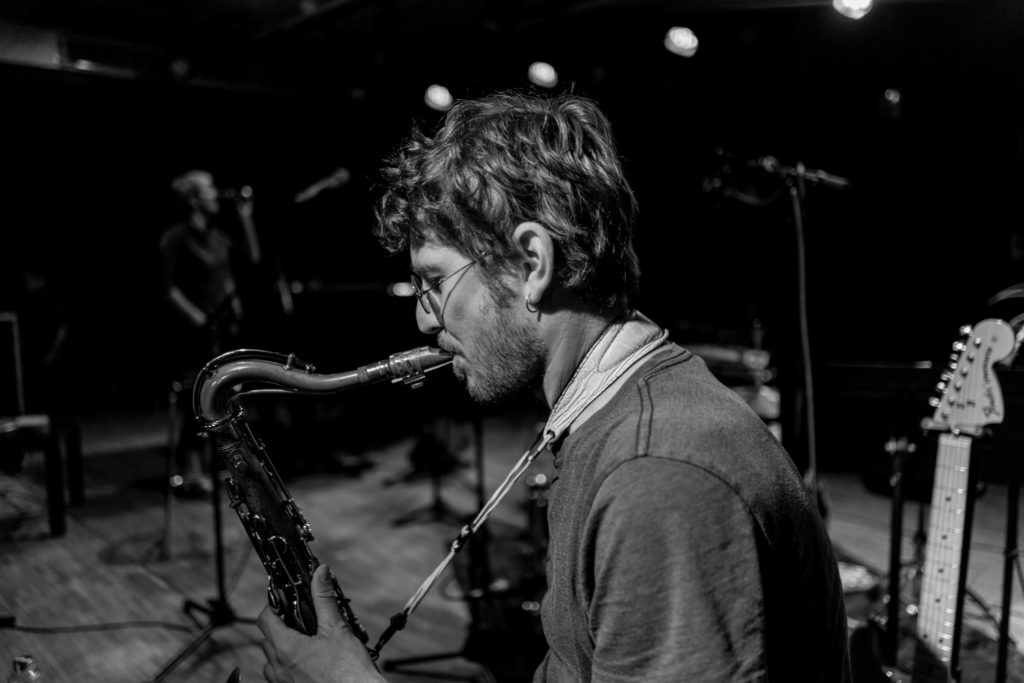 Vidic Gregor, born in Koper / Slovenia, the 30th October 1984, were raised up from a couple of Yugoslavian/Slovenian parents. At the time of his birth Yugoslavia was still an European reality and thanks to his mixed family he always kept an opened eye on the roots and cultural background of his native country.
Has been living in Locarno, Switzerland, since age 7 and went to school and graduate there. Started playing guitar and drums at early age and then saxophone at 18. Few years after he mooved to Lausanne first, then in Geneva, to increase his saxophones skills and had the chance to study jazz saxophone and composition with Maurice Magnoni and Ohad Talmor. Based in Geneva since then, he has joined the association and Jazz Club AMR, thus having the chance to be part of the concert programming team.
In January 2016 he got the opportunity for a residence in NYC, he took few lessons with Ellery Eskelin and played with Angelica Sanchez and Tom Rainey. During the following years he begun an international carrear, playing all along Europe, in the USA and in Japan.
One of his main projects is the FIELD / VIDIC duo with Nicolas Field on drums & percussions, they released their first record in 2017 « Do You Have a Room? » and recorded an album with the Japanese guitarist Tetuzi Akiyama, « Interpersonal Subjectivities » for the Texas based label Astral Spirits.
He is or was active in the Switzerland musical scene ( avant-garde, Free-Jazz and Improvised music ) in projects like "Convulsif BigBand", "Maria Liebera", "IMO", "Spark Five", etc. From 2015 he's touring around the world collaborating with musician as Hugo Antunes (bass), Albert Cirera (sax), Flo Stoffner (guitar – CH), Leo Svirsky (piano – USA), Jasper Stadhouders (guitars – NL), Dirar Kalash (saxophones, piano, oud, electronics – PS), Markus Krispell (saxophones – A), Michael Foster (saxophones – USA), Andreas Fulgosi (guitars – CH), Brandon Lopez (bass – USA), George Hadow (drums – UK), Thomas Florin (piano – CH), etc.
His musical approach is strictly releated to the conteporary improvisation tendences, from USA free-jazz to contemporary European free improvisation. His influences is based and inspired by musicians as John Coltrane, Derek Bailey, Albert Ayler or Jimi Hendrix and among most conteporary ones like Evan Parker, Henry Threadgill, Loren Connors, Ellery Eskelin, or Mats Gustafsson.